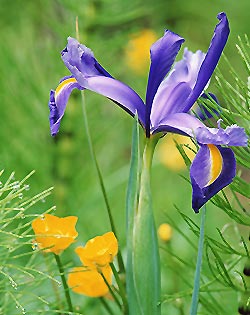 Harbor Country enjoys a micro climate much more hospitable for trees, shrubs and plants than many surrounding areas (including Chicago). This means a wider selection of plant material is available.
Our focus is on perennial plants, trees, and shrubs. They return every year, providing a backbone for your garden. Annuals are not as tough but they are useful in containers and as colorful temporary accents.
The Country Gardener installation and maintenance crew is supervised by a certified Master Gardener.
Planting Bed Preparation