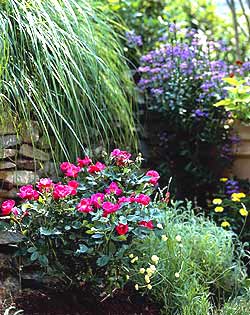 Inspired landscape design for your specific site and your personal style! We combine high design with low maintenance - you get a distinctive garden, a source of continuing pleasure rather than a financial burden. We use the best of the existing native species to 'naturalize' your garden and combine them in original ways to suit your site, your needs, your taste and your budget.
The Country Gardener Ltd. provides an expert custom service developed over the years in this unique geographic area and climate. "One-stop" advice given with the impulse purchase of plants can not be compared to the results achieved by our professionals. You save time and money and avoid disappointment when you employ the best.
Download our free personal garden planning tool
. Fill it out before meeting with one of our garden professionals.
Our Design Philosophy