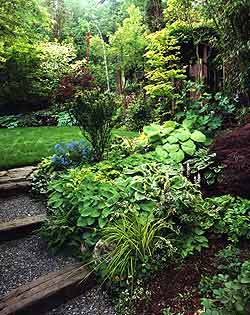 Hardscape provides the bones of your garden. Our craftsmen are creative artists. We specialize in natural stone pathways, walls, and patios. Stone or treated timbers are used for retaining walls and woodland pathways, blending nature with artifice in unusual designs.
We offer a full service garden installation and continuing maintenance programs for our clients.
Download our free personal garden planning tool
. Fill it out before meeting with one of our garden professionals.